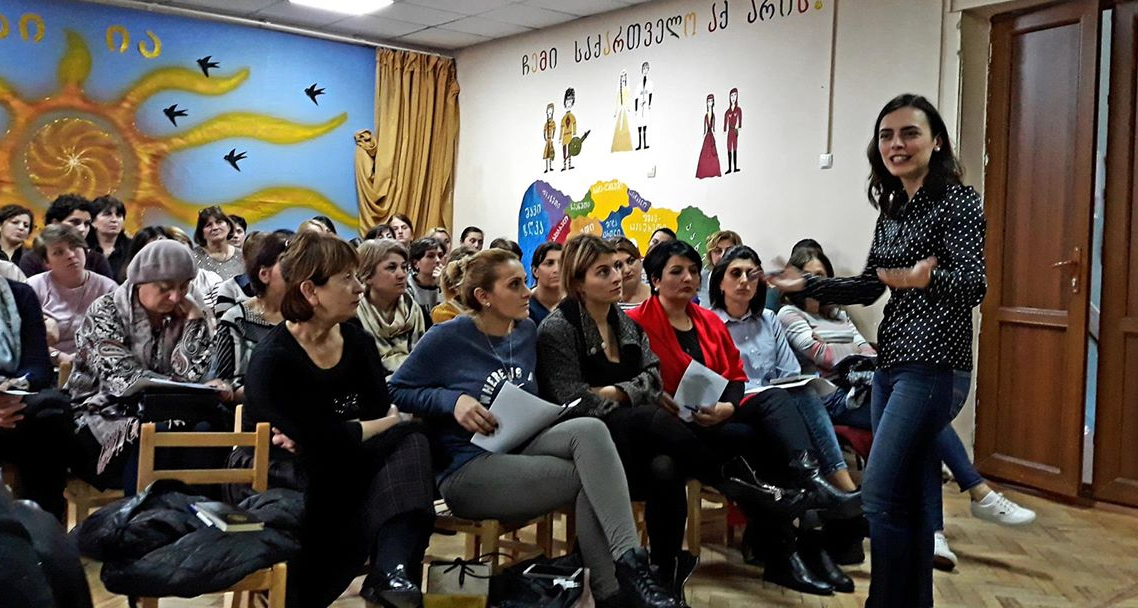 ESFTUG's Vake-Saburtalo branch organization continues to care for career advancement of employees in educational institutions.
On November 23rd, at the request of kindergarten N67 training was conducted on the topic "Preschool Children's Inclusion", which was attended by 64 participants.
The aim of the training is to assist the teachers and special teachers in determining the principles of inclusive education on how to raise children with special needs in a friendly environment. It also helps them to reinforce the child's abilities, to be more gentle with them, to take care of their uniqueness, desires, and needs.
The training focused on the process of conducting the study process, the individual working plan and the activities to be implemented in practice.
At the end of the training, all participants were awarded with certificates and they thanked Anastasia Amisulashvili, the trainer of the ESFTUG's Professional Development Center.