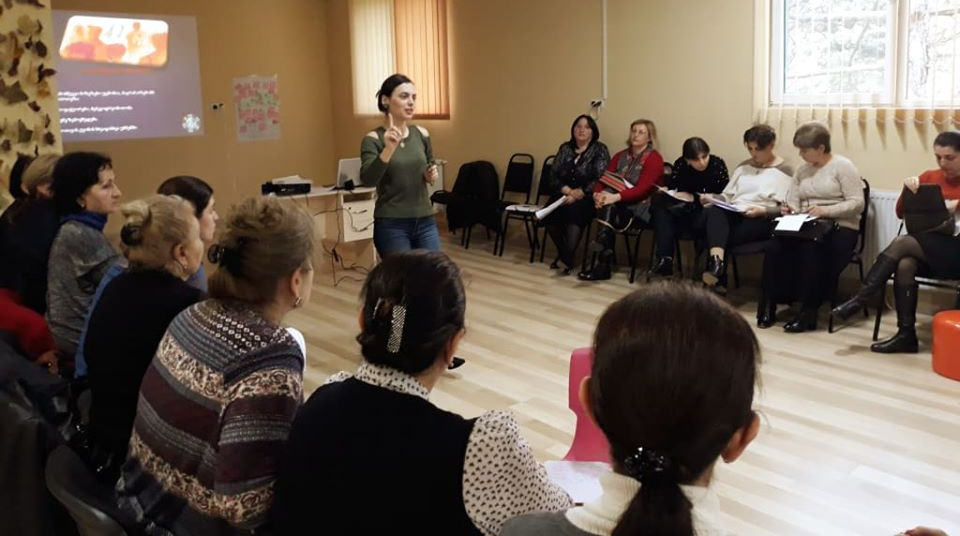 Educators and Scientists Free Trade Union of Georgia continues trainings for career growth of employees in educational institutions and to acquire them theoretical and practical experience.
Trainings -"Preschool Children's Inclusive", are systematically conducted by the trainer of the Center for Professional development of Employees in Educational Institutions Anastasia Amisulashvili in Tbilisi and in different regions of Georgia.
On November 24, ESFTUG's Vake-Saburtalo branch organization conducted another training – "preschool children's inclusion" for the Tskneti N118 and N114 kindergartens.
Participants noted that they had been waiting for the training and thanked the trade union for a timely, exciting and organized seminar.
At the end of the training, up to 40 participants were awarded with certificates.